What happens on a Sunday Morning
Thanks for checking us out online, we would love for you to join us on a Sunday morning and meet you. Our services start at 10am every Sunday. As you arrive, a welcomer will greet you and hand you a service sheet, which will give you further information about us and the service for that day.
Dress as you normally would and feel comfortable in. Most people wear casual to smart-casual clothes.
The service includes songs, bible readings, prayers and a sermon (bible talk). There is no pressure to particulate and join in with what you feel comfortable.
The service will be usually finished by 11:30am. After the service we enjoy morning tea together and the occasional lunch.
What about Kids?
During the service each week there is a Kids Spot aimed for the children. After the Kids Spot, the children are then welcome to leave the main room and attend an age appropriate teaching session called Hume Kids (Sunday School).
Hume Kids runs until 11:30am (after the completion of the service). Kids can be signed in at the welcome desk on arrival or head out with your child and sign them in at the Interview Room.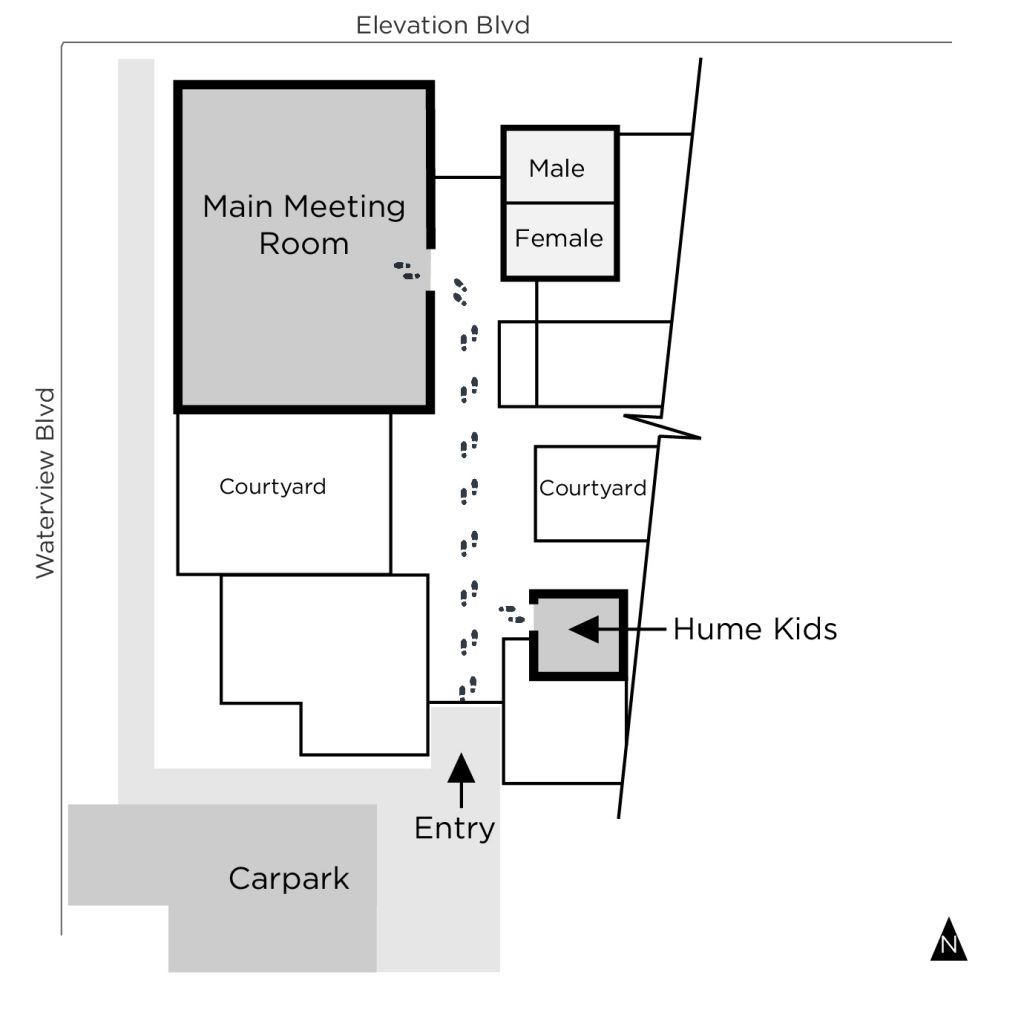 Parking
There is plenty of parking in the carkpark, entry off Waterview Boulevard, or street parking in the surrounding sheets.